When you place an order with Sherpa, you have the ability to track the delivery from your Sherpa Dashboard.

Here's how you can track an order you've placed:
Log in to your Sherpa Account


Submit a delivery


Go to Current Deliveries within your Dashboard


Select the delivery ID you would like to track


You will see all the delivery details here, including a live tracker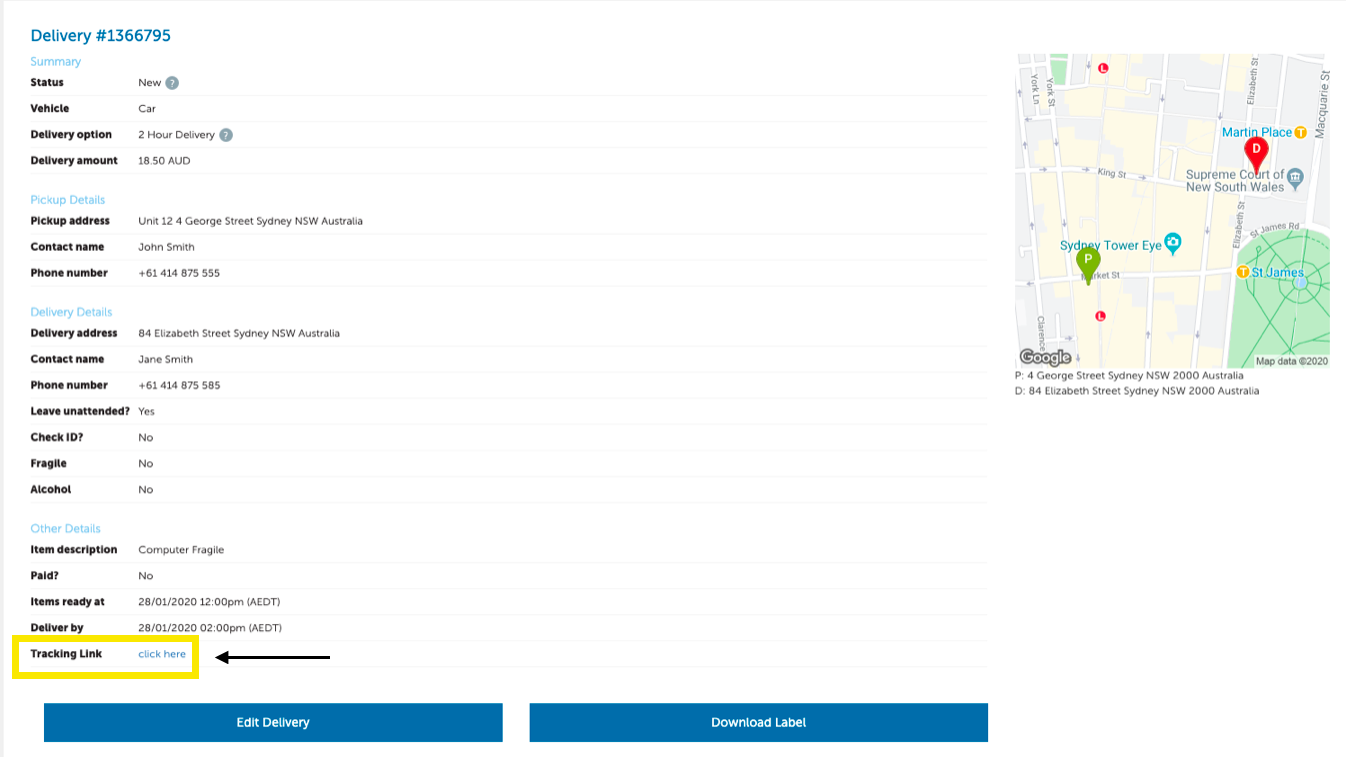 Once the order has been 'Picked Up' by one of our drivers, you can begin to track the Sherpa's location on route to the delivery address.


Please note that Sherpa's often have multiple deliveries on board and may not take the most direct link to your recipient.


If you have set up SMS Tracking for your recipients, they will receive an SMS once our driver is on the way to their delivery location. This SMS includes a tracking link. You can read more about this here.